Goodwin Community Health Mission Statement
To provide integrated, comprehensive, quality health care,
serving all in our community, payment for which is based on ability to pay.
---
About Goodwin Community Health
Goodwin Community Health is the only 501(c) (3) Community Health Center serving the Greater Strafford County area of New Hampshire and Maine. We make it affordable for local people to access the wellness services and quality primary care that lead to good Physical, Dental, and Mental Health. Goodwin Community Health operates on the same principles Mrs. Avis Goodwin started the organization on 43 years ago – everyone deserves access to quality health care, at an affordable price. For more information connect with us on Facebook or visit the new Goodwin Community Health Center in Somersworth, New Hampshire.
To view the brochure for Goodwin, outlining all of our available services, click here.
Goodwin Community Health is a Silver Level participant in GuideStar. Click the image below for more information.
---
Hours:
Monday, Wednesday, & Friday 8-5 pm
Tuesday & Thursday 8-7 pm
Dental Center open until 7:00pm on Thursdays for hygiene appointments only (cleaning, sealants x-rays etc.)
Saturdays 8-12pm
After-hours nurse available by phone for advice.
Walk-in service for immunizations for children and adults:
Every Wednesday from 1:30-4:00 pm
(Please call ahead of time to make sure the vaccine/medication is available)
Wake up sick? Walk on in!
Walk-in hours for already established patients: Monday—Friday 8:00am-3:30pm & Saturdays 8:00-11:30am
Dental stand-by hours: Monday-Friday 8:00-11:00am – first come, first serve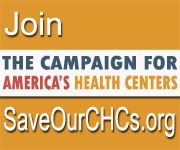 This health center is a Health Center Program grantee under 42 U.S.C. 254b, and a deemed Public Health Service employee under 42 U.S.C. 233(g)-(n).